I have just left Edinburgh, after opening The Salon Project – my second collaboration with Stewart Laing, and his company Untitled Projects.
We have built and structured somewhere, a specifically temporary place, that might context and sustain the immersive social gathering of seventy five fully costumed spectators and participants – each individually fitted from a vast wardrobe of period dress – across a three hour salon event of proposition, recital, discourse and conversation.
And, in this case, I built light.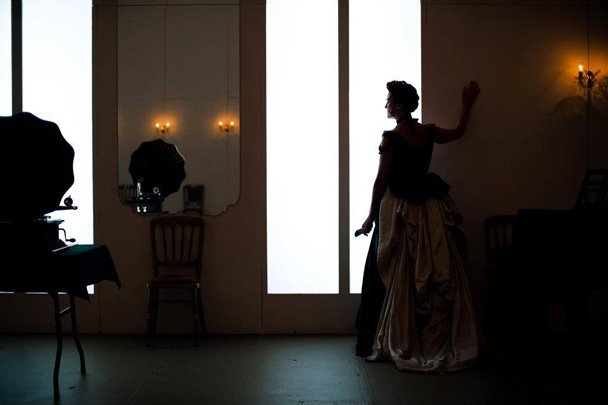 Images: Rose English with audience members and pianist Ed Cohen, captured by the project's photographer Tommy Ga-Ken Wan, on the evening the salon first opened its doors.