Today we conclude our Historic parking lots of Providence project, highlighting thirty of downtown Providence's surface level parking lots that – contrary to assumptions that they are spaces of transition, neglect, or failed development projects – have in fact been designated as parking lots, and have remained unchanged and in use as such, since at least the 1950s.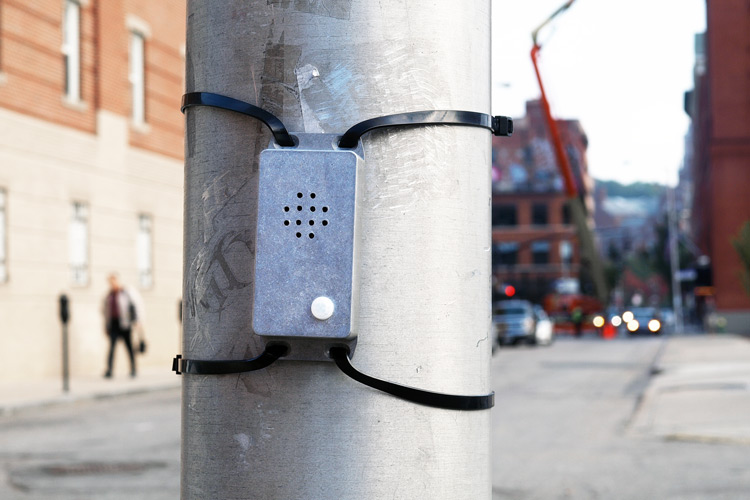 Our intervention into the autumnal city streets today – which we are calling Historic parking lots of Providence / introduced birdsong – completes a line of work that we initiated here back in August with the proposition that the selected lots might be collectively nominated for listing, their impact and character being considered against the National Register's eligibility criteria of 'age', 'integrity', and 'significance'.
Actively considering the selected lots collectively, as a single site, as a single element of the city's use and structure, we have introduced identical small movement-sensitive audio devices, each containing the recorded song of a single bird – in this case a Lincoln's sparrow – into all thirty lots simultaneously, for one working day.
With this act, the work finds a initial form, that we hope might at least enable direct and daily personal encounters, at a city scale, while allowing us to subtly shift the aural ambient of this city centre in actuality. And its realisation has – as we had also hoped – already provoked questions, conversations, encounters with bemused police officers, and amusement for some of the area's parking lot attendants…
Photos: David Higgins