I am currently in Bilbao, preparing Carrying Rubén – a commissioned reconsideration and re-enactment of the multi-site Pearson/Brookes work Carrying Lyn, that Mike Pearson and I conceived and performed in Cardiff back in 2001, as our first multi-site city work…
Almost exactly fifteen years later, next Wednesday May 25th, I'll perform Carrying Rubén – with Rubén Mateos Lima, a local performer with advanced multiple sclerosis, and a small but committed group of his friends – within the central streets and Azkuna Zentroa Gallery space of Bilbao, as the opening performance of the city's new exploratory site-specific art programme Prototipoak.
Following the structure of the original work, the group will carry Rubén across the centre of the city, videoing themselves as they go. They will make this journey twice: firstly in the middle of the working day, and then again that same evening – attempting to retrace their earlier journey exactly, across a city shifting in character as it passes from day to night.
Throughout their evening journey, cycle couriers will rush the video footage being shot out on the street back to the gallery space, where I will attempt to assemble and reveal the event, in real time, with a twenty-minute time delay, from the fragments of material that becomes available – incorporating material retained from their first journey, polaroids, maps, and a series of short recorded reflections on the contemporary city.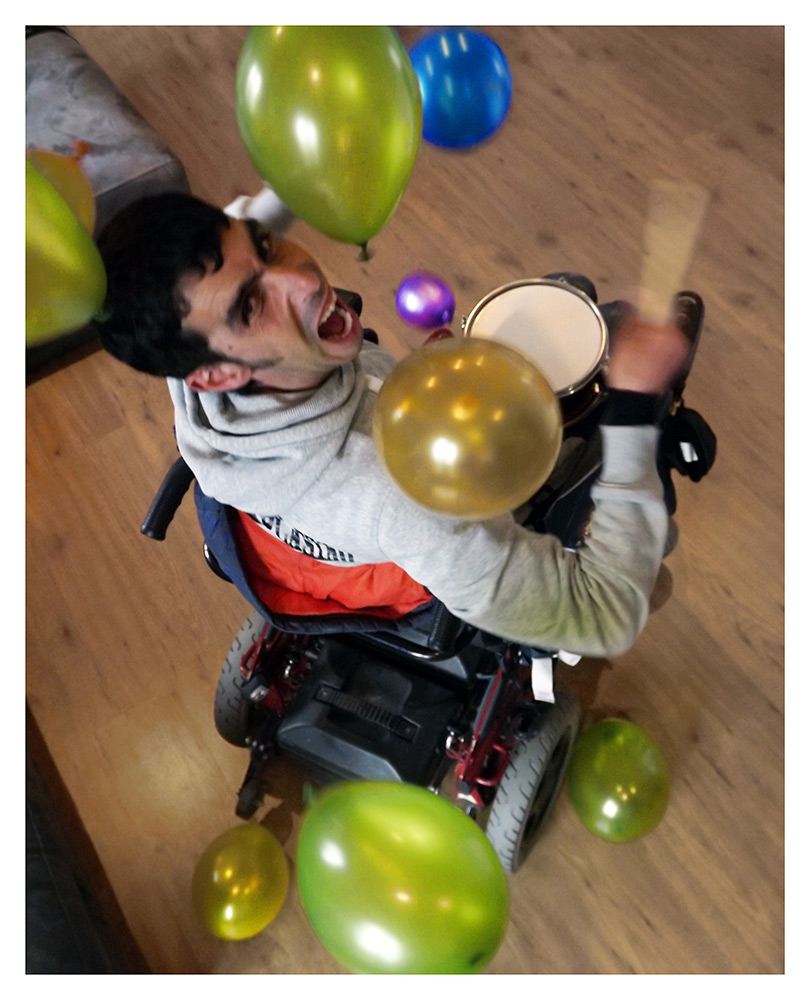 Carrying Rubén has been commissioned as part of the gallery thread of the Prototipoak biennial. The large subterranean gallery space has been curated by Rosa Casado to function as a porous informal hub space within Azkuna Zentroal, from where five works will attempt to open a series of specifically framed views out onto aspects of the landscape and use of the city around it.
The other four works within this gallery programme have been commissioned from artists Kris Verdonck (Belgium), Graeme Miller (UK), Belén Cueto (Spain) and naturalist and sound recordist Carlos de Hita (Spain)… The five of us have been working with Rosa over the past six months to shape specific new works from the projects she selected, all of which have had only one previous manifestation.
And this week we are working around each other. And will be accumulating fragments and traces of our actions within the public gallery space as we go…